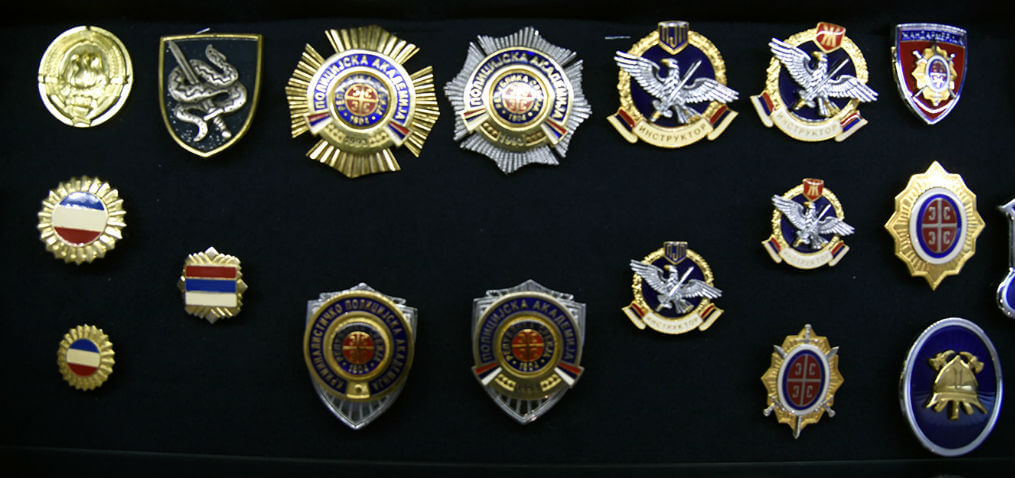 Image by Nemanja Jovanovic via ekspres.net. This image is neither created nor endorsed by Nemanja Jovanovic in any way. Nemanja Jovanovic do not endorse me and/or my use of the work in any way.
The Age of Nemanjic
At the time of Nemanjic (14th century), police authorities were at the same time internal police. Cephalia, that is, the mayor or warden of the parish - was also in charge of public safety, and in particular of road safety. He had at his disposal "special men, dressed in a black suit, (who) guarded the roads and protected the occupants from the robbers."
The First World War
During Makenzen's offensive in 1915, the capital was defended by the Combined Detachment, the Srem Volunteer Detachment and the Belgrade Gendarmerie Detachment. Major Dragutin Gavrilovic made his famous speech to the soldiers of the 2nd Battalion of the X Personnel Regiment, the Srem Squad and the surviving gendarmes. Decorated with flowers, soldiers, volunteers and gendarmes set off together for the final assault.
Kingdom of Serbs, Croats and Slovenes
As the supreme administrative and supervisory authority over all administrative-police bodies in the newly formed Kingdom of Serbs, Croats and Slovenes, the Ministry of the Interior was established on December 7, 1918.
By decree on the formation, equipment, competences, duties and teaching of the gendarmerie (February 26, 1919), the gendarmerie became an integral part of the army, a permanent cadre with the task of overseeing public order and security, maintaining law and order and enforcing law. The command of the whole Gendarmerie was a Level II administrative body. The Gendarmerie is subordinate to the Minister of Military in terms of supply, discipline and military instruction, and in the use, teaching, maintenance of public security and gendarmerie, to the Minister of the Interior. The decree on the organization of the Ministry of the Interior was adopted on May 8, 1919.