I was disgusted to see a sticker on the bus - STOP VIOLENCE AGAINST WOMEN.
Let me ask you - wasn't I a woman?? Wasn't my mother a woman??
On the door of the apartment (drawn on papers and pasted all over the door) and on the wall, in the hallway, I drew bars, prison bars, with an orange marker. I drew a big sad smiley with a black marker. And one word below that in capital letters - NEVER. Which meant I would never be free.
You cannot raise my dead mother from the grave. You cannot give me back my health.
To you Monsters - to you "such a nice community" - pronunciation in English, for everyone (the most ordinary people who are pensioners, who work in markets, who are taxi drivers, handymen, who work in healthcare, who are policemen and soldiers, and similar and other things) who lied to me and turned their heads to all kinds of psychological violence that you tried, for all of you who were joking at my expense, I want to tell you the following:
First of all, let me ask you how you could watch me suffer and struggle, and the next day, look me in the eye, and tell me again - it's not true, that didn't happen? How could you shrug? How could you turn your head? How could you fall asleep? How could you breathe? How could you eat? How could you do anything? How did you walk the ground? How are you not ashamed? How could you watch your children sleep peacefully, and you tortured another child? How did you know to put up a poster about house rules that should be respected. Did you respect the house rules during your torture? Was there ever a break in your torture?
Know that I ask myself this every day. And I will wonder for the rest of my life.
I thought violence knows no age. Or children over the age of eighteen are not counted, so violence against them can be carried out without limits. And maybe for you I'm not a child but an adult, so that doesn't count either.
You didn't need a permit.
Secondly, let me tell you, you in Patriarch Joanikija 30, you civilization, I will come to scream from the bottom of my heels, at your windows and doors, and tell you what you have allowed to happen in 5 years and 9 months.
I'm not ashamed.
And you??
I doubt that you are, because if you were (at all) ashamed, you wouldn't have gone with any kind of torture, for even one hour in one day, not so many years.
You, from The Violence Department, should not approve of violence. But unfortunately, you approved it.
Third, do you know what it looks like to ask a bully for money for an apartment, bills, food? Do you know what it's like to sit in front of a Social Worker with a bully whom I know has connections in the police, the army and even the government??
Do you know that bullies have more rights than victims?
Ah, well, you are "part" of bullies, how can you say that you are bullies, right? How can you stand up to a bully when you have no benefit from it, and the damage can be great? Why would you sacrifice your job and your life for the sake of some 34-year-old person? Or 70 years-old?
Which bully admitted and was responsible for violence, regardless of the position and the power he enjoys??
Well, "such a nice community", I hope you are proud of yourself and your violence. I will NEVER forget what you did. Unless I get Alzheimer's, like my mother, and in that case you are safe for the rest of your lives (so that the truth is not known).
Until today, March 20, 2023, none of you came to tell me what you were doing? Right in the face. Why did you do it? And who is to blame - that is, who will bear the responsibility for the evils committed?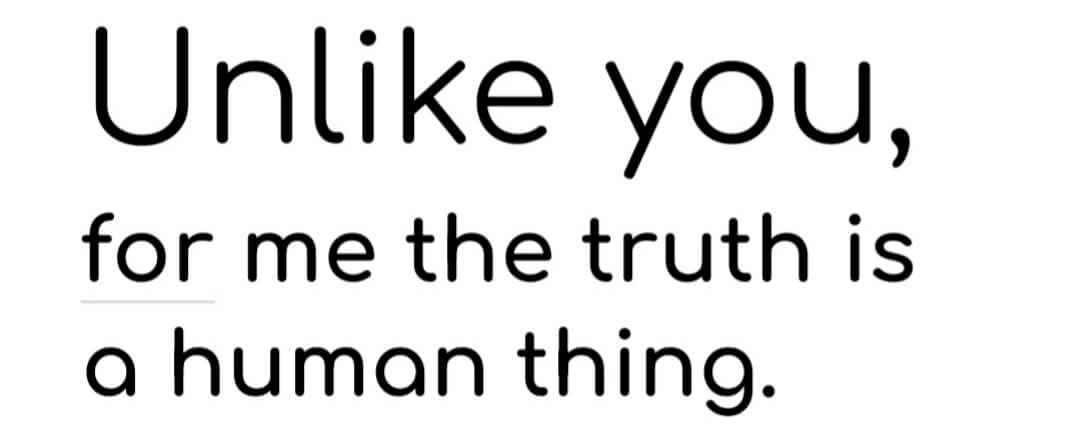 If you have "courage", because you have no face (no sense, no honor and no dignity), tell me to my face, what didn't happen, from June 16, 2013 to the end of March 2019??
I almost died because of your "kindness" on 11/30/2021 and 12/02/2021. All that "things that didn't happen" led me to a stroke (not yet confirmed by doctor's papers), and to the fact that my lungs almost exploded - not to mention the blue mouth, the blood sugar that was low and then high; about not being able to cover myself with a quilt because I was suffocating, my heart could not bear the burden. And much more.
High blood sugar??
You didn't care then. Why would you care now, right?
Come, Inspectors and Police Officers from the Violence Department of The Rakovica Police Station, to record my terrible pains, for which I have no painkillers. Come and smell the stench that spreads around me because I can't bathe every day, and I have to go to the doctor, the store, on the bus.
Come and tell me what you like about me. Is it a twitching of the body, head, hand that hangs blue-red, or legs also blue-red-swollen that I drag on the asphalt and in the house, on which I can't even put socks on in the middle of winter? Come and let me bite you with these swollen gums of mine, from which my teeth are about to fall out, so that you record a terrible sound, that is, you have a terrible recording; to make a mix list and have fun. Because I bet you don't know - you have no idea what is terrible.
Come and pick me up from the asphalt when I fall because I can't move my body normally - that is, walk, not someone else. You come to pick up the bottle of water that falls out of my hand, which is still working but fails from tiredness, from cramps. Come and take me to the doctor, because I have been waiting for an examination by a neurologist for more than a year.
Come to live with the product of your evil; so you can record it with a camera/phone and share it through your network of bullies, then vote for which one is more horrible.
As one of you said - I can't watch what you're doing.
Here, I invite you to come and see what I'm doing.
Come walk with me, if you can call it walking. Come and see how, in combination with a little bit of walking and the immobile left side, everything is blocked, I can't even open my mouth to speak, and for the next few days I vegetate like a plant. Come and see what it looks like to walk in the sun, wind, rain or snow like a slow-motion movie, when the heart cannot bear the weight of its own body. Come and see how I choose between several doctors I need to see and I can't make it happen because every time I go out I get a fever and I have to rest my bones. Come and see how I can't put my hands on my body, how I can't sit, not leaning on a bed or a chair, but how I can't sit at all. Come and see how the hips and muscles tighten after sitting for a minute or two, how the joints twist in pain, how the fingers bend and I can't straighten them.
Come, "Men of the Law" there is so much to see. It can't even come close to fitting into these lines.
I'm just interested in one thing - is there only one of you who can watch it all, or would there be several of you taking turns for a few hours?? And how long would that take? 24 hours? 5 days? 3 months? Or a few years? Or for the rest of my life - not yours??
I still wish you "such a nice community" one thing - and that is for your children to experience the same as me; and that you as parents experience the same as my mother. Then tell your children, if you have them at all, to go into the forest and scream. Also, tell them that they should read the book - I love myself - by a local writer, tell them that they should love themselves.
In fact, when I open my eyes every morning, I say the following:
good morning Monsters, I wish your children were ill like me. God give them to squeal and scream at the top of their lungs. God give them that someone torture them, like you Monsters did me. May God grant that you as parents experience the same as my mother. If that is not possible, God give them dead children. And God give them (Monsters) that they are killed by someone.
Monsters like you don't deserve to live - in my opinion.
I repeat this during the day and before going to bed.
I know that God will not answer my prayer. And I don't ask God for forgiveness, because God did not harm me, but you "such a nice community".
I love myself. But I don't like you Monsters.
And until recently, I justified all you mentally ill people (mentally disturbed people) and violent people, with my thinking, which I acquired from unreal series and books that I watched and read, because of the vehicles that I love and on the basis of belief in God and what I was taught in the church, from a young age.
And I thought for days, whether or not I want to make it public. And I decided that I would.
And since you are above The Law and above Justice, and above everything human, come and tell me that I had no right to (publicly) defame you. If you don't have the "courage" to do it yourself, I'm sure you'll find someone new from the Police to do it for you.
Unlike you, for me the truth is a human thing.
You find a prosecutor, you find a judge, who will judge me for the truth.
I am ready to die for her. For my truth, not yours.
Or from the comfort of your home, via remote control, crash my website. Ban me from using the internet. Put a electronic tagging on me to restrict my movement a little more. And maybe you came up with some "new type of movement restriction, i.e. punishment" for the disobedient, from March 2019.
Perhaps it is not enough for you that I am seriously ill from head to toe; because I know very well that it was very pleasant and good for you while you were "playing games" with my sick mother and me too.
Well, now you have the opportunity to continue where you left off in March 2019.
Don't let it cross your mind - that as a disabled person I have some rights. What you did, and based on that - I have some rights - you better "eat" those rights yourself.
End of story 8 fines on the eGovernment portal (VI story).