Our department has a highly trained group of officers who serve on the Special Weapons and Tactics Team commonly referred to as SWAT. The SWAT Team is trained to serve search warrants, handle barricaded subjects, and perform hostage rescues.
Each SWAT Team member serves in the patrol division and is assigned to a patrol shift. They perform routine police officer duties while on their shift but they have access to specialty equipment. Each member also performs roll call shift training on tactics to ensure that officers are kept up to date with the latest training. Unlike other officers in the patrol division they are not given a choice of shift, but they are assigned to a particular shift. This ensures that our Township has a SWAT Team officer working around the clock.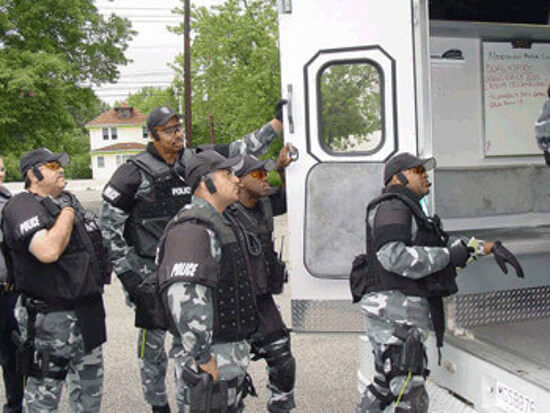 The civilian staff members are the "face and voice" of the Detective Division. They greet and assist citizens and members of other police agencies who call or enter the division each day. They are responsible for data entry, supply management and transcribing statements.